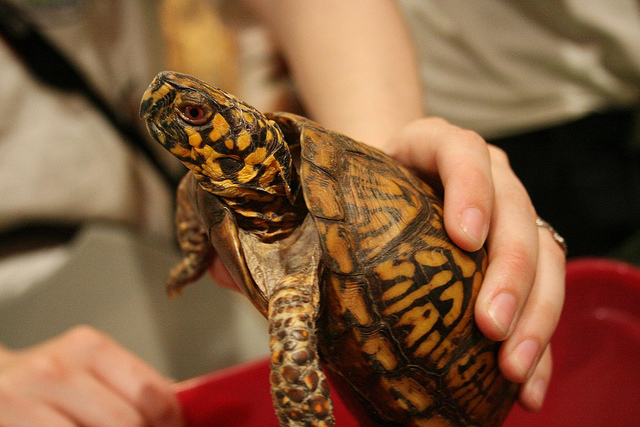 The Museum will offer a variety of activities that correlate with the reptile and amphibian council patch. This special evening will combine a structured 45-minute session with other activities and learning spaces to be explored during the event. The Nature Research Center will feature additional live animals and other natural objects related to the theme.
The event runs from 6:00–8:30pm.
5:30pm — Registration begins.
6:00–6:30pm — Intro & animal presentation in the Daily Planet.
6:45–7:30pm — First program session.
7:45–8:30pm — Second program session.
Each participant may choose only one session (above) and one topic (below). Topics and sessions are first come, first served. You will sign up for your hands on activity the night of the event. Participants will sign up for one time slot, and one program topic the night of event.  The space in the learning labs is limited to 30 people, so girl scouts and adult chaperones are included in the maximum number for each session. You must bring your receipt to register for your program.
Available Topics
Micro-pipette Paint-by-numbers. Complete your own paint-by-number picture using a Micro-pipette.
Snake ID. Learn how to identify snakes and become familiar with the species commonly found in North Carolina.
Leaps and Bounds: Understanding the Lives of Frogs and Toads. From jelly-like egg, to tadpole and eventually to hopping adult, we will learn about the amazing amphibians.
Anatomy of a Species. Learn how the body systems of reptiles compare to other animal groups.