Join us for the grand opening of Extreme Mammals: The Biggest, Smallest, and Most Amazing Mammals of All Time on Saturday, September 26. Enjoy live mammal encounters with a bat-eared fox, woolly opossum, fruit bat and more! Hear scientists talk about their latest research on meerkats, lemurs and shrews in the SECU Daily Planet Theater. Meet "Popcorn" the binturong mascot from the Conservators Center.
Schedule of Events
10am
Member exclusive early bird entry to the exhibition.
Live mammal encounters with Flying Fox Conservation Fund, The Underground, NEC 2nd floor.
Meet "Popcorn" the binturong mascot from the Conservators Center, NEC 2nd floor.
Extreme Mammals from the NCMNS collections with Vince Schneider, Curator of Paleontology, NEC 1st floor.
11am
Exhibition opens to the public. BUY TICKETS 
11:30am
Presentation: The Mighty Shrews
Lisa Gatens, Research Curator, Mammalogy, NCMNS
Benjamin Hess, Collections Manager, Mammalogy, NCMNS
The mighty mini-mammals known as shrews are a fairly diverse group with a worldwide total of about 375 species. Some exhibit Herculean strength, some are champion swimmers, and some are venomous. All are voracious predators, though most weigh less than an ounce. Join us for the Top Ten Shrew Facts and distribution of venomous shrews in North Carolina.
SECU Daily Planet Theater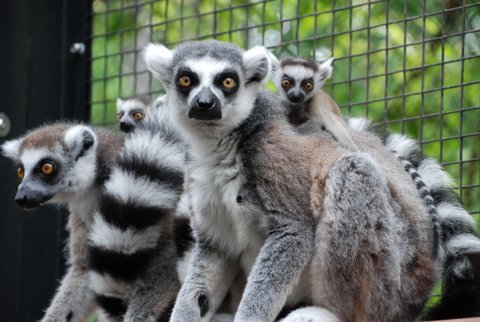 1pm
Presentation: Extreme(ly cute) Mammals: Baby Lemurs!
Chris Smith, Education Specialist, Duke Lemur Center
They fight with stinky smells, some hibernate for nine months, and others can jump 30 feet. Lemurs are extreme mammals. They are also extremely cute. Smith will take you into the world of Madagascar's lemurs and highlight some of the Lemur Center's most adorable lemurs, including King Julien's royal family.
SECU Daily Planet Theater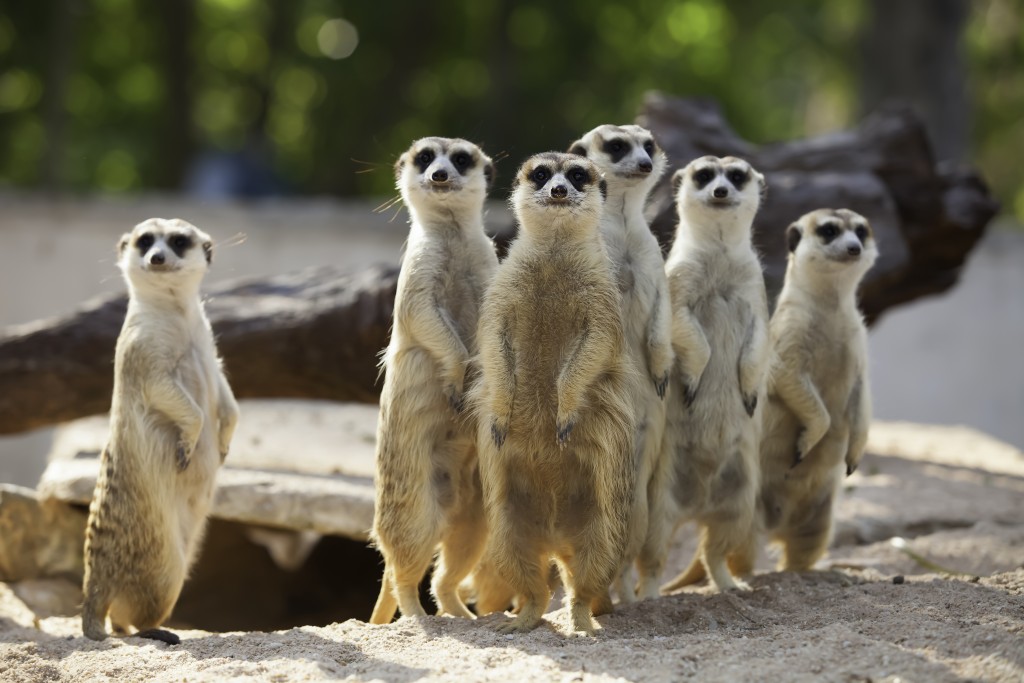 2:30pm
Presentation: MOBSTERS! Meerkat Life and Death in the Kalahari
Jessica Hoffman-Balder, Curator of Birds & Mammals, Greensboro Science Center
Hoffman-Balder will illustrate some of the daily struggles that meerkats face living with their extended relatives (also known as a mob) within the Kalahari Desert of Africa. Learn about hunting strategies, predator defense, adaptations developed for life in a harsh climate, and the importance of a close family to survive it all.
SECU Daily Planet Theater
4pm
Last entry to the exhibition.
Just for Friends
Enjoy member-exclusive early bird entry from 10 to 11am. The first 500 members to arrive will receive a collectible VIP pass. Show your badge throughout the day for these special benefits:
20% discount in the Museum store
10% discount at the Daily Planet Café and Acro Café
Reserved front row seating at SECU Daily Planet talks (first come, first served)
Prize giveaways and more!
Exhibition ticket prices: FREE for Members
$15 for Adults; $10 for Children (3-12); $13 for Students, Seniors and Military.
Exhibition is open until 5pm. Last entry time is 4pm. Tickets are available online or at the Museum Box Office (919.707.9950). Not a member yet? Join today!
Event Partners