Meet artist Sue Soper and create your own Extreme Mammal Cards! Choose a bold image of one of your favorite "biggest, smallest or most amazing mammals of all time." Make your own cards while learning the basics of linoleum cut printmaking! Creatures will be cut from the block, and hand printed.
Registration includes a $5 off coupon for the Extreme Mammals exhibition.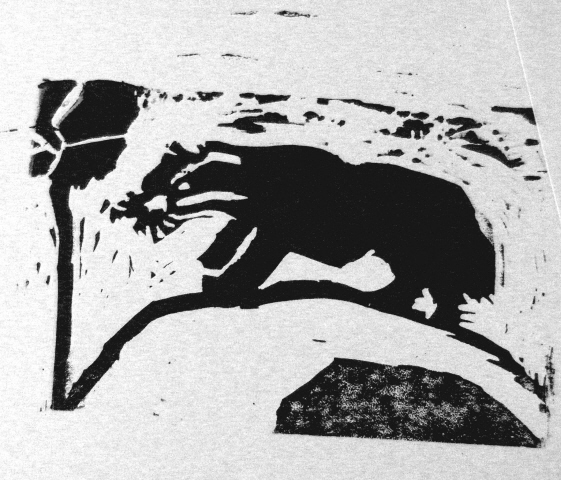 About the Instructor
Local Artspace artist Susan Soper graduated from the State University College at Buffalo, with a BS degree in Graphic Design and a minor in Art Therapy. After graduation she moved to Wyoming, where she and her family stayed for the next twenty years.  She began creating Lithographs in 1988. She furthered her studies by attending The Tamarind Institute of Lithography's Summer Workshop in New Mexico, and traveled to South Dakota to attend Frogman's Print and Paper Workshops at the University of South Dakota. She relocated to North Carolina in 2003, and in 2006 she was juried into Artspace Artist Association. She currently works from Artspace Studio 102 and teaches classes at various art centers.
Registration information: Online registration
For more information contact Debbie Huston, scheduling coordinator, at 919.707.9840.