Of all the things that nature artists draw, fur is one of the hardest. All those individual strands overwhelm us, which in turn perplexes us. Do we have to draw every single hair? How else to show it? This class will concentrate on how to capture the textures and lengths of different kinds of hair and fur.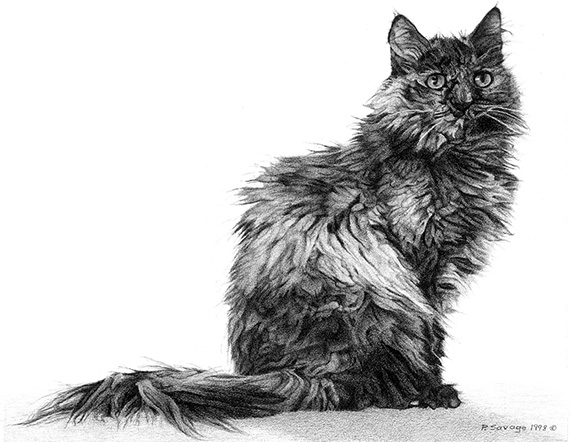 About the Instructor
Patricia Savage is an award-winning landscape, wildlife, and botanical artist, and current President of the North Carolina Pastel Society. Several of Patricia's botanical paintings are featured in "Today's Botanical Artists." The Pastel Journals' 6th Annual Pastel 100 Competition awarded Patricia with Best in Wildlife and Honorable Mention in Wildlife. She served as Artist in-Residence in Denali National Park and joined Smith College and PBS' "The 1899 Harriman Expedition Retraced: A Century of Change." Her work has appeared in The Best in Wildlife Art 1 and 2, Focus Magazine (Italy), US Art, Wildlife Art, and Wildlife in North Carolina. She has exhibited at the Leigh Yawkey Woodson Art Museum, the Bell Museum of Natural History, the National Geographic Society, the U. S. Botanic Gardens, and Walt Disney World's Animal Kingdom. She is a signature member of the Pastel Society of America and the Society of Animal Artists.
Her paintings and news on upcoming shows and workshops can be viewed at: http://psavageart.com.
Registration information: Online registration closed
For more information contact Debbie Huston, scheduling coordinator, at 919.707.9840.