From the "Monkey Kingdom" to the "Bat Man of Mexico," the Museum presents the best of the 2015 Jackson Hole Wildlife Film Festival, on Friday and Saturday, November 20 and 21. The Museum is the first venue to showcase the award-winning films from the 2015 Festival, considered the world's premier event for the nature and conservation film genre. Recommended for audiences 14 and above. Donations are encouraged.
Schedule
Friday, November 20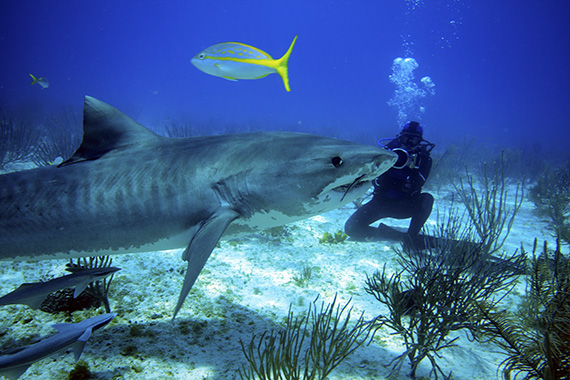 7:00 p.m.
"Shark Girl" — Special Jury Award — (58 mins)
For 20-year-old Madison Stewart, nothing feels safer or more natural than diving straight into shark-infested waters. Since childhood, growing up by the Great Barrier Reef, she's treated these predators as family. But they're vanishing from existence, and because of their bad reputation, few people seem to care. Follow Madison on her mission to protect our sharks, a battle that began when she put her studies on hold, grabbed a camera, and set out to save these incredible, misunderstood creatures.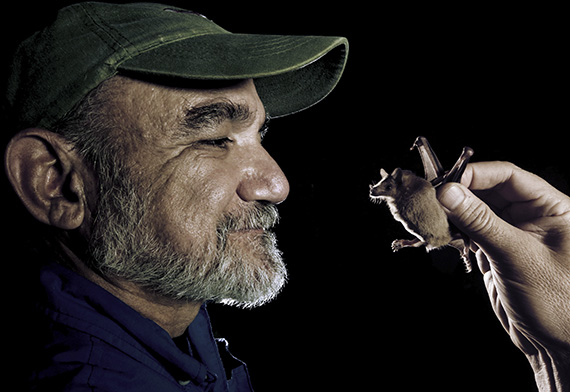 8:30 p.m.
"Natural World: The Bat Man of Mexico" — Best People & Nature Program — (60 mins)
When Rodrigo Medellin was a child, he kept vampire bats as pets, but now his favorite bat is the lesser long-nosed bat, which doesn't drink blood at all. It doesn't drink tequila either, but nicknaming it the Tequila bat might be the masterstroke that saves it from extinction, because these little animals are responsible for pollinating the agave plants that tequila is made from. Without tequila, Mexico's economy would crumble and, when Rodrigo tells people that, they suddenly take a whole new interest in bat welfare.
Saturday, November 21
See the Best of the 2015 Jackson Hole Wildlife Film Festival
Jackson Hole Wildlife Film Festival
This was the 13th biennial Festival. Winners were unveiled at the Grand Teton Awards Gala on October 1, 2015. The awards celebration concludes the five-day industry conference that draws leading filmmakers, organizations, scientists, broadcasters and visionaries engaged in conservation and wildlife media to Jackson Hole, Wyoming. Submissions in the prestigious competition included a record 1,000 category entries competing for 23 special awards. This year's winners were selected by a distinguished panel of international judges.