2018 presentations coming soon!  Check out below for a sample of what we had in 2017.
Daily Planet Theater — 1st Floor, Nature Research Center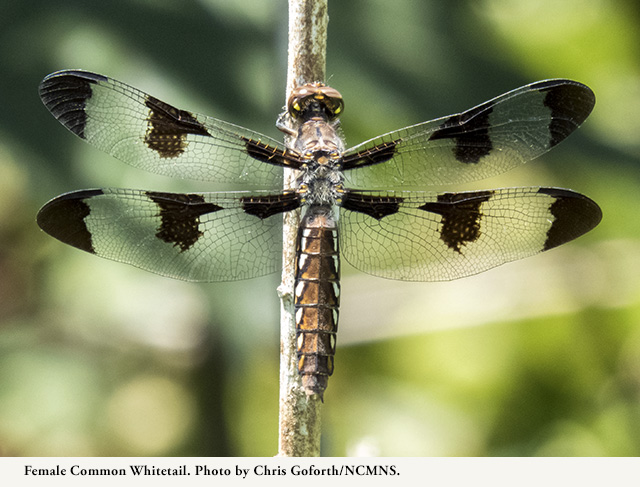 10:30am: Dragonfly Detectives: Getting Kids Involved in Dragonfly Science
Chris Goforth, Head, Citizen Science, NC Museum of Natural Sciences
For the past three years, Dragonfly Detectives has been getting North Carolina's kids outdoors statewide to study dragonflies as citizen scientists. Discover what our amazing Dragonfly Detectives have helped us learn and how they are advancing our understanding of dragonfly behavior!
12:00pm: Live Tarantula and Scorpion Feeding!
Wade Harrell, Harrell House Bug Museum
See predators in action! Join us as we feed live tarantulas and scorpions on stage and learn about their predatory habits.
1:30pm: The Secret Lives of Dragonflies
John Abbott, Director of Research and Collections, University of Alabama
Dragonflies and damselflies are some of the most spectacular insects with amazing lives, most of which you never see. This talk will explore the hidden nature of their biology and ecology.
3:00pm: Developing Insects for Food, Feed, Pharma and Other Valuable Applications
Dr. Aaron T. Dossey, All Things Bugs LLC
Insects as sustainable food ingredients is an emerging industry and field of research. Dr. Dossey will present his research on insect farming, processing and product development as well as a look to the future of insects as tools for bioproduction of other materials such as nutrients, vaccines, and pharmaceuticals.
4:30pm: Q&A with First Mantis Daisy Cooper
Natalie Cooper, First Daughter of North Carolina, Office of the Governor of North Carolina
First Daughter Natalie Cooper and her pet orchid mantis Daisy will answer questions about how to responsibly care for pet mantids.
Windows on the World — 3rd Floor, Nature Exploration Center
10:30am: Eight-legged Freaks
Wade Harrell
Harrell House Bug Museum
Arachnids are feared by many, but most are harmless to humans. Wade Harrell will be showing off and talking about a variety of live strange-but-gentle creatures including tarantulas, scorpions, vinegaroons, whip spiders and more.
11:30am: What's on Your Crayfish? Hidden Diversity in Our Streams
Bronwyn W. Williams, Research Curator of Non-Molluscan Invertebrates, NC Museum of Natural Sciences
Crayfishes are nearly ubiquitous in freshwaters of North Carolina. As common as crayfishes are, few people are aware of the diversity of these charismatic animals, or that they play host to a variety of symbiotic organisms.
1:30pm: Life of a Silk Moth
Madison T. Drouin
"When I was five my family found a cecropia silk moth in Kentucky. We brought it home and it laid 150 eggs! This is the story of one of those eggs."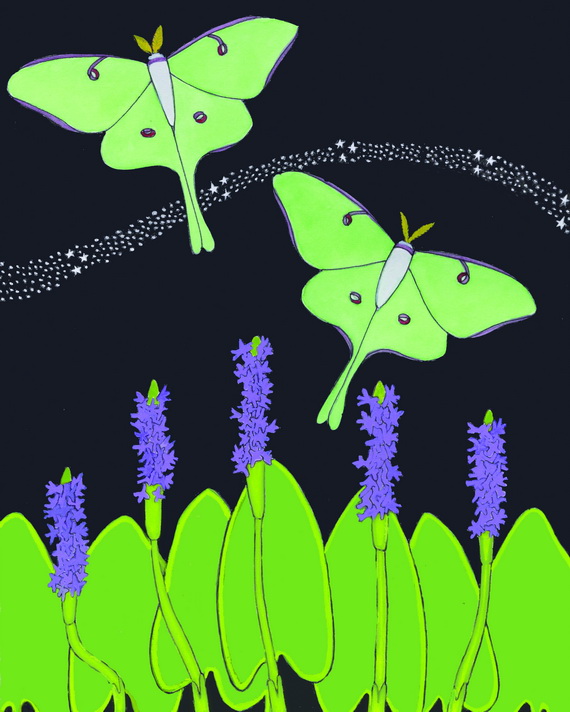 2:30pm: Night Collecting Insects the Easy Way!
Bob Palmatier, Bob Palmatier Nature Illustration
From April to September in Piedmont North Carolina, different species of beetles and giant silk moths emerge each month and take flight at night in our forests, searching for mates and laying eggs. Here's an easy way to find them alive for observation, nature study, or scientific collection!
3:30pm: Spiders are Always Watching You: The Amazing World of Spider Diversity
Eric Butler, Shaw University
Spiders are everywhere!  Come learn about some of the many different kinds of spiders and their amazing adaptations.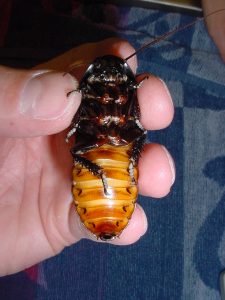 4:30pm: What Makes Bugs Tick?
Victoria Bender, DVM, Avian and Exotic Animal Care
This talk will give an introduction to insect and arachnid anatomy and physiology.
Main Stage — Jones Street
11am: Curtis Stith
Curtis is an independent folk/pop singer songwriter with influences ranging from Ed Sheeran to Billy Joel.
(ROAMING) 12:45pm: Bloomsbury Boys
The Bloomsbury Boys are four seasoned musicians; Randy Callahan on Washtub Bass and Washboard, Jim Riley plays the tenor banjo, Mike Minguez on soprano saxophone and clarinet and Frank Mesich playing trombone. They play Dixieland in the style of the early New Orleans jazz musicians with a repertoire derived from the popular songs of the 1920s and 30s, gospel music, marches — even a few country songs.  Randy and Jim are their principal vocalists with Frank and Mike joining in when appropriate.
1pm: Cool Papa Bell
Cool Papa Bell is comprised of Guitar Center employees who live, breathe, and eat music. ("We don't literally eat vinyl albums or anything, nor do we eat bugs.") The group plays high energy melodic rock.
3:30pm: Loos Change
Loos Change is an acoustic trio based in Raleigh that plays a wide range of material from the 1960s to today. From the British invasion to Americana, classic country, R&B, and pure pop, Loos Change has something for everybody.
5:30pm: Honey Magpie
Honey Magpie is four-piece indie folk band from the Triangle. Honey Magpie's sound is both traditional and modern, blending old-time string instruments and three part harmonies with pop, rock, and indie influences. Singer-songwriters Rachael Hurwitz (guitar, piano) and Pippa Hoover (cello) contribute to the group's set of original songs. Their lyrics, often nature-inspired, are supported by catchy melodies, intricate string parts, and piano riffs. Kati Moore (violin) and Joe Ristaino (drums, mandolin) fill out Honey Magpie's sound, adding melodic layers and rhythm.

WRAL 3D Theater — 1st Floor, Nature Exploration Center
3D Movies
NC Museum of Natural Sciences
$5 Adults; $4 Seniors, Students, & Military; $3 Children (3-12); $2 Members.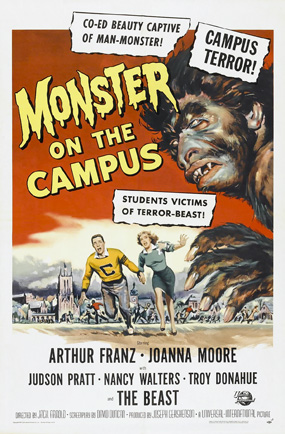 5:00pm: Monster on the Campus
(1958) Unrated. 1 hour 17 minutes
Free
The blood of a primitive fish exposed to gamma rays causes a benign research professor to regress to an ape-like, bloodthirsty prehistoric hominid.  Keep your eyes peeled for the giant dragonfly!